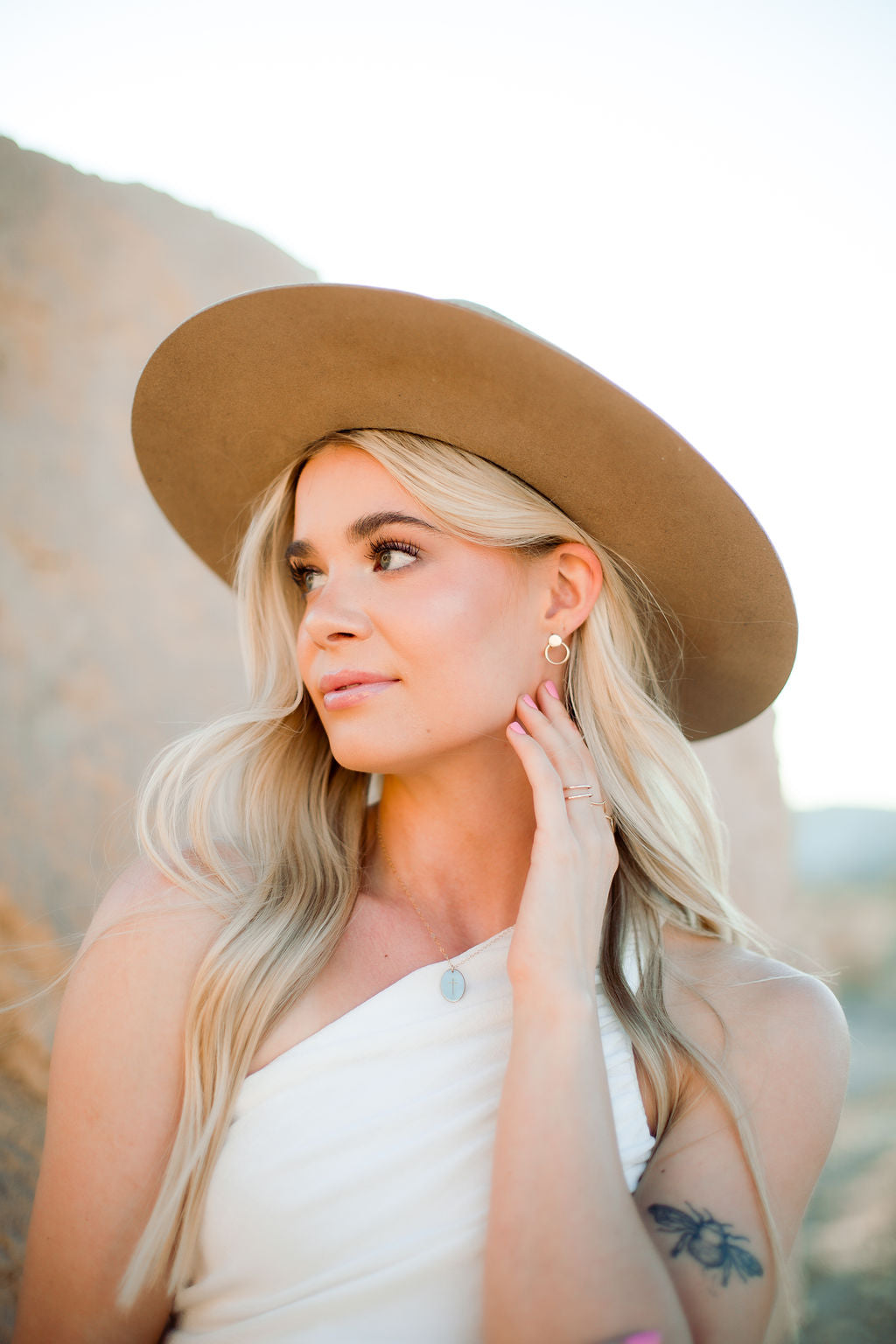 minimalist styles designed for sensitive skin
We strive for quality always, which is why our products are made completely from .925 Sterling Silver and 14k Gold Fill. They are waterproof, lead and nickel free and tarnish resistant... made to last a lifetime.
Almost every piece we offer is handcrafted in our Las Vegas, NV studio. We are proud to say that we hand-cut, hand-solder, and hand-assemble the majority of our pieces, giving us the ultimate quality control.
Because we are committed to quality by using .925 Sterling Silver and 14k Gold Filled material, all of our pieces are 100% hypoallergenic. Our pieces are perfect for sensitive skin, those with metal allergies.